Commercial law requires a specific set of skills to capture, prioritise and balance a business's short and long term commercial objectives of every transaction they enter.
We assist clients with:
business and trust structuring and restructuring
finance structuring and negotiation
commercial contracts, review, advice and negotiation
trade practices
mergers, acquisitions and disposals
competition and consumer law
corporate compliance and governance
terms and conditions
due diligence and risk management
PPSR advice and registrations
Property law is a vast and ever-changing field. Our experienced property team is consistently focussed on the commercial outcomes and are up to date on the latest changes and legislative requirements to protect you and your assets.
We assist clients with:
sale or acquisition of investment and commercial property
commercial and industrial leasing - local and interstate
property development
rural property transactions
due diligence and risk management
titling and body corporate advice
contract drafting and negotiation
licensing
planning and environment advice
Proficiency in front-end structuring, drafting and advising on construction contracts only comes through detailed knowledge of how construction happens "on the ground" and experience at the back-end where you see the types of things that can go wrong or lead to disputes.
We assist clients with:
delivery methodology advice
adjudication, mediation and arbitration
drafting  and negotiation of vanilla and D&C contracts
construction disputes
contract administration
building industry fairness legislation (formerly BCIPA and Subcontractors' Charges Act) claims
DISPUTE RESOLUTION AND LITIGATION
Litigation, in our view, is a last resort alternative in disputes. Our team have practised negotiation skills in resolving disputes in the most efficient way possible. If litigation becomes necessary, we continue to promote attractive alternative resolution opportunities to our client's adversary prior to proceeding to court determination.
We assist clients with:
commercial and company disputes
tax / duty litigation
construction dispute resolution
injunctions / specific performance
property and leasing disputes
mediation and arbitration 
partnerships, trusts and joint venture disputes
The Kinneally Miley difference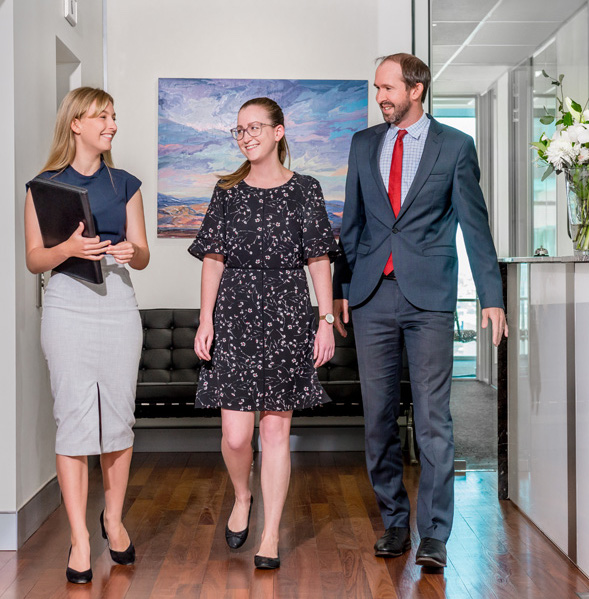 Total commitment
Personalised service
Depth of experience
Client driven focus
Practical solutions
Ownership of issues
Commercial strategies
Fast and accurate turnaround
Our team are always available to discuss your individual needs. Please contact us to arrange a consultation—we would love to hear from you.