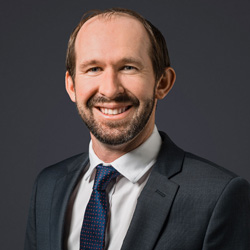 DISPUTE RESOLUTION AND CONSTRUCTION LAW
MICHAEL COE
Michael Coe is a partner of Kinneally Miley Law practising in dispute resolution, commercial and construction law.
Areas of Expertise
Michael works with a diversity of state and national companies, advising and acting in a large range of dispute and commercial matters. They include:
Contract and business ownership disputes
Property litigation and leasing disputes
Construction disputes and pre-dispute advices
Construction contract negotiation
Commercial contracts negotiation, drafting and advices
Qualifications
Bachelor of Laws with Honours
Bachelor of International Business
Graduate Diploma in Legal Practice
Strengths
Michael's strengths include his understanding of underlying commercial objectives and his listening skills with clients and other parties alike. He is highly regarded for his negotiation skills in both commercial matters and in resolving disputes.