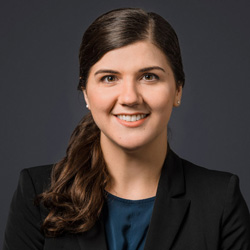 Commercial and Property law
NICOLA WHALLEY
Nicola Whalley is an associate of Kinneally Miley Law practising in commercial and property law.
Areas of Practice / Expertise
Nicola advises and acts in a large range of commercial matters. Areas of practice principally include:
Mergers and acquisitions
Commercial contracts negotiation, drafting and advice
Commercial property development
Commercial property leasing
Commercial and rural property acquisitions, sales and advice
Qualifications
Bachelor of Law with Honours
Bachelor of Arts (Extended Major in Criminology)
Graduate Diploma in Legal Practice
Strengths
Nicola's strengths are her passion for commercial law and her attention to detail. Nicola's transparency and reasoned approach to transactions and client engagement facilitates two-way openness, which enables transactions to progress efficiently and clients to attain their underlying objectives.