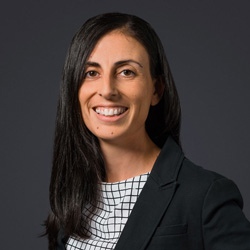 Commercial and Property law
FRANCESCA PETROCCITTO
Francesca Petroccitto is a partner of Kinneally Miley Law practising in commercial and property law.
Areas of Practice / Expertise
Francesca's commercial practice has her routinely acting in matters in the range from $40m to $100m and advising and acting in a large range of commercial property transactions on behalf of clients. They include:
Mergers and acquisitions
Commercial contracts negotiation, drafting and advice
Commercial property development
Commercial property leasing
Commercial and rural property acquisitions, sales and advices
Community title off the plan developments
Qualifications
Bachelor of Laws with Honours
Bachelor of Commerce, majoring in Accounting and Finance
Strengths
Francesca receives the highest acclaim from clients for the detail, speed and professionalism of her work.